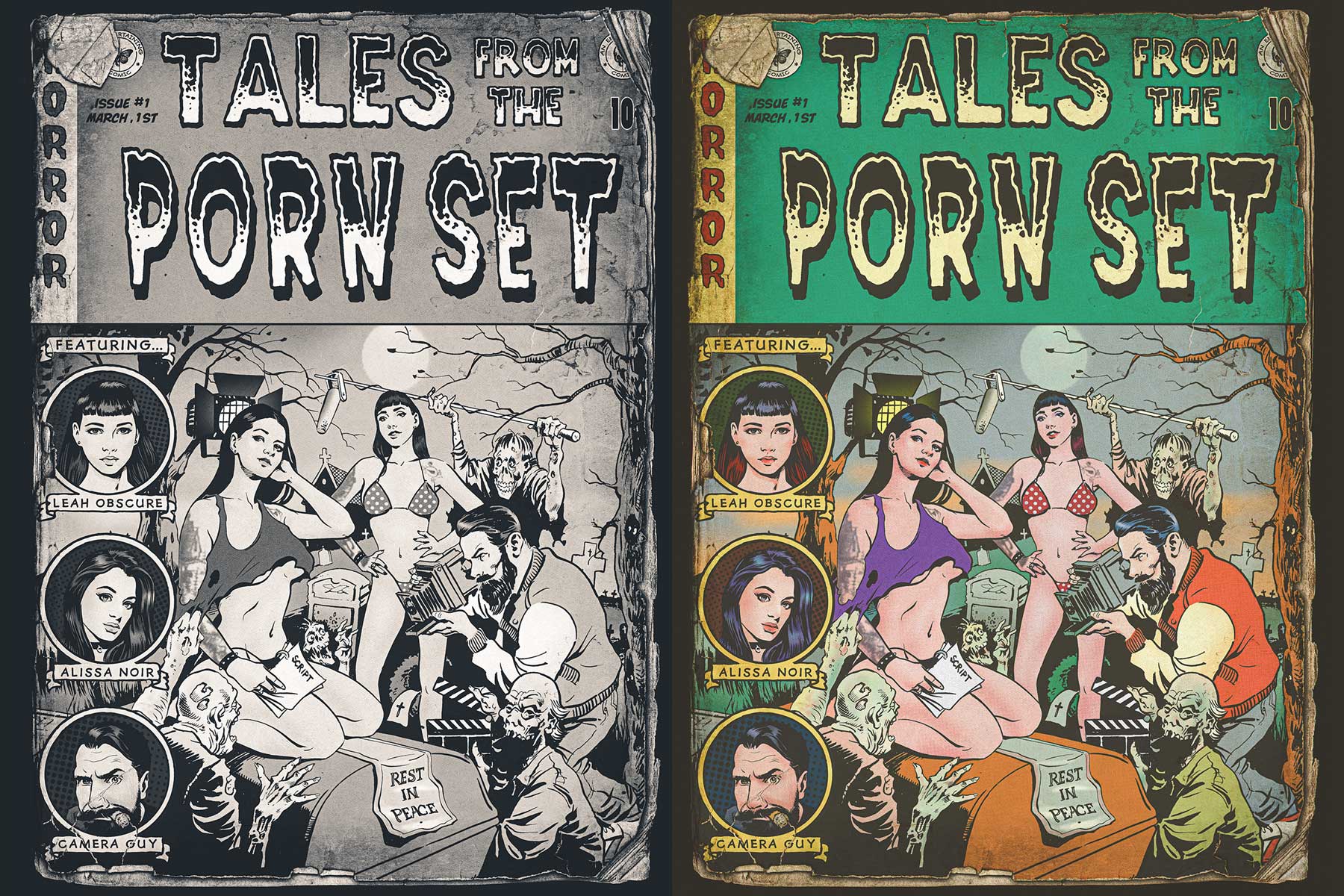 The idea was born about 2 years ago when we went to a comic fair and saw some comics from "Tales from the Crypt". I mean, who doesn't know the weird comics and the even weirder movies of the Crypt Keeper "Tales from the Crypt"?
At some point the idea came to us: Why don't we simply make our own homage to this time? We know a lot about zombies, horror and somehow we are quite cryptic ourselves.
100 ideas, one made it in the end!
Basically the most important points were already clear. The whole thing should be a little sexy, a little death and of course 100% Dead Chicks. Since we didn't want to leave our loving "Camera Guy" out, even the 3 avatars for the buttons were clear. Now we only needed an artist who could draw in the style of the old 60's comics. For this purpose we first went to "Weissblech" comics, which not only had already released the "Horror Shockers", but also had been a bit more permissive in the past.
But in the end we met our artist at the "Weekend of Hell" last year. We had become aware of his drawings, had chatted a little and exchanged contacts. At the end of last year it became concrete and the first test drawings, ideas etc. were made.
It is truly exciting how such a drawing is slowly emerging. At the beginning everything started with some first test drawings of the artist, which absolutely blew us away. But until we finally found the right motif, scene, title and so on, there was a lot of time left.
We wanted something that had something to do with our job and wasn't too provocative in the end. It was a little bit difficult to find the balance between what's still ok and what's already too much. But the more we thought about the actual locations, production teams and so on, the clearer the concept became in the end.
To be honest, we still didn't quite agree on the title in the end, but that we soon decided. But in the end we hope that you like it and want to have it as a merch motive in our shop. If you have any ideas, suggestions or criticism, just let us know and send us a short mail via the contact form.