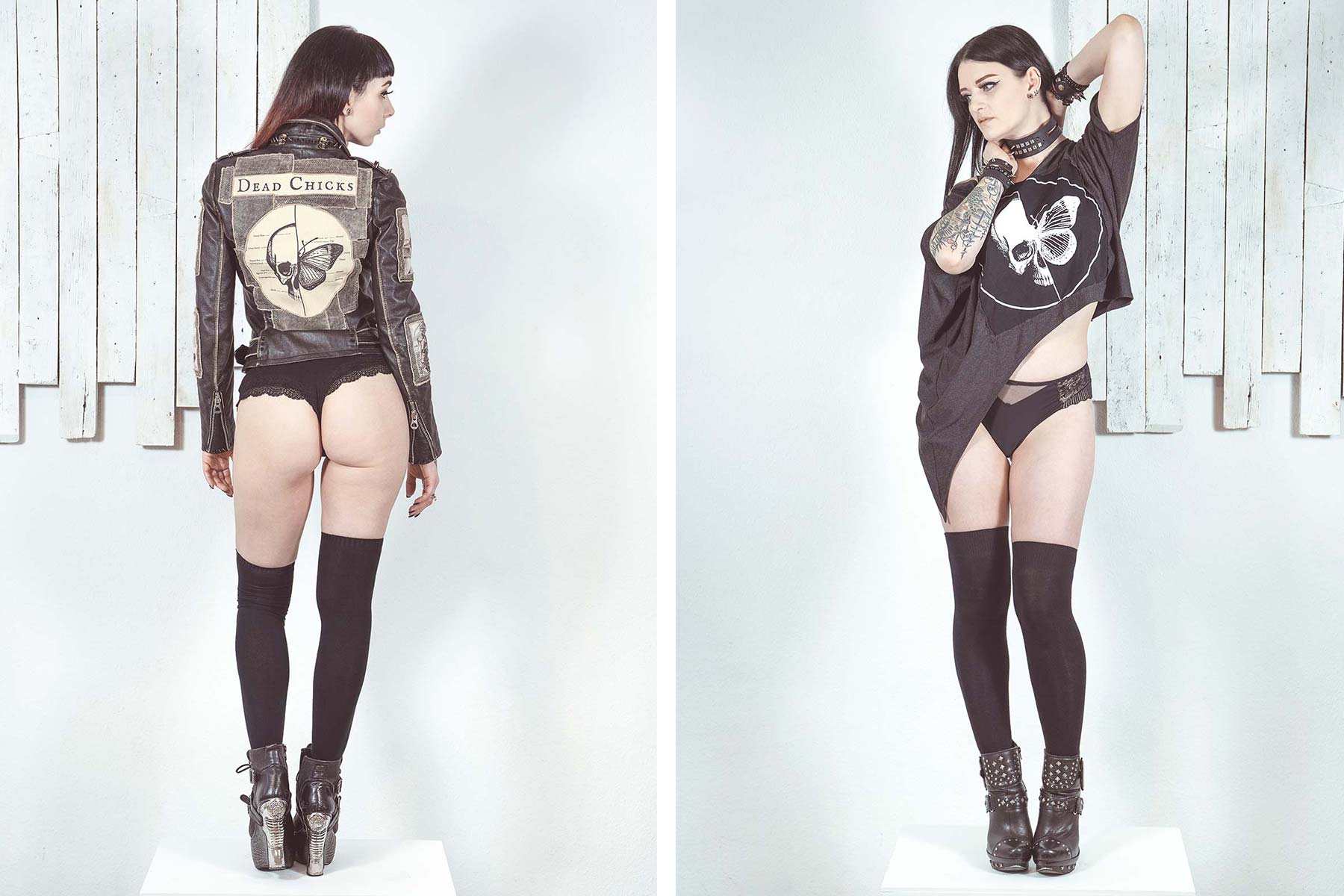 Our very personal playground?
You could call it something like that, because in the last 3 years we have really let off some steam in this project. Well, admittedly it is mainly our boyfriend who is the driving force there although he always says: "If you two weren't here, I would miss the most important motivation to do something like this!

So you see, it's a little give and take. We're still extremely proud of what Marcus is doing and creating.
Are these all unique pieces?
At the moment, unfortunately yes, they still are unique. We have the pieces at the moment primarily to build up our Dead Chicks brand and of course to experiment a little bit with what works and what doesn't. Starting with normal things like shirts or hoodies or even if you are interested in motives and so on.
So before we can think about something like our own fashion brand, we first have to check if anybody is interested in our stuff. It shouldn't be that we fill the house with merchandise and after a year we think: should we use it as pillow filling or should we cook some stew from now on... That's why you are asked a little bit: Do you like the motives or not?
In the near future we will create new motive ideas and present them to you. One or two are still in the pipeline, a few are still in Marcus' head and maybe some ideas are coming from you a our supporters. In any case we would be very happy to show something new.
Until then: Keep an eye on our social media channels or just subscribe to our newsletter!